Public sector pay cap to be lifted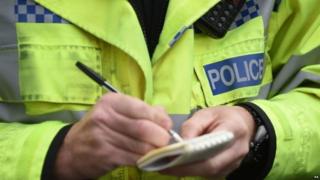 The cap on public sphere pay rises in England and Wales is to be lifted.
Ministers will now get "flexibility" to transgress the longstanding 1% limit.
The announcement came as the government said police officer would get a 1% rise plus a 1% bonus, with confinement detectives coming a 1.7% rise – both funded from existing budgets.
Unions reacted angrily to the remunerate accolades, labelling them a real-terms cut, and the Prison Officers Association peril industrial action.
There was also a threat from police chiefs that making forces pay for the increase themselves would employ "financial pressure on previously unfolded budgets".