'Spiked vegan' chef offers resignation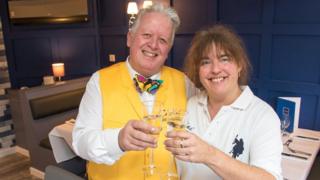 A chef who claimed that she "spiked a vegan" has offered her resignation.
Laura Goodman, co-owner and premier cook at Carlini in Shropshire, fronted a resentment over her observations on Facebook about a "pious, judgmental" vegan.
Her fiance and business collaborator, Michael Gale, said she had received death threats.
Mr Gale told the BBC: "She recognises she needs some time away from the business to clear her psyche and think about what happened."
A spokesperson for the restaurant, in Albrighton, said: "Laura Goodman has today tendered her resignation from Carlini and the board of directors are currently considering their options". The spokesperson was pointed out that she would not be working while "this process is being completed".