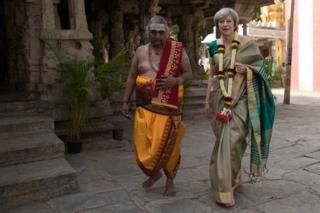 Seventy years since India gained its independence from the British Empire, the UK is attempting a closer trading relationship. But what do modern Indians think about the British?
I have an intimate family connection to the independence movement in India.
It is not something I usually talk about because it is nothing to be proud of – quite the opposite.
But as India celebrates 70 years of independence, this personal connection has got me thinking about India's complex and often contradictory positions to Britain.
What India believes of us is arguably more important now than ever before, given how much the British government is pinning on our future relationship with this vast and increasingly mighty nation.
Theresa May chose India as her first major overseas visit as prime minister very deliberately. As Britain looks towards its post-Brexit future, it is reaching out to India for support.
The prime minister hopes that freshening the UK's trading ties with our former colony can form a major part of the country's new global economic strategy.
But India's response to her overtures has been distinctly tepid, and perhaps with good reason.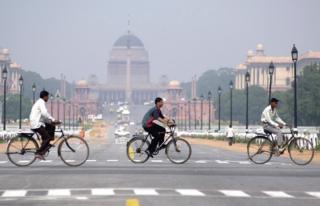 It has just rained when I drop in on the envoy and MP Shashi Tharoor at his large, whitewashed colonial bungalow in South Delhi.
Insects throb in the humid evening and Delhi's incessant traffic roarings in the distance.
I'm resulted through the dripping garden to the former under-secretary general of the United Nations' book-lined study, where he greets me with a warm smile.
He blithely acknowledges that the legacy of British regulation here in India has helped shape the attitudes and savours of the tens of millions of English-speaking Indians.
"So much of what we take for granted in our daily life – the books we read, the route we feed, sometimes the route we dress, our habits and cultural allusions – have come from colonialism, British institutions and the English language, " he tells me.
---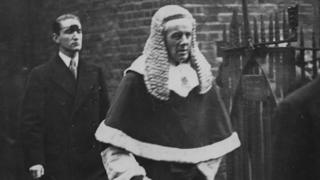 Find out more
Justin Rowlatt will be talking more about the legacy of his great-grandfather Sidney Rowlatt on BBC Radio 4's Today programme on Monday 14 August Image caption The Victoria Memorial in Kolkata is another relic of the the colonial days Image caption The Amritsar massacre was a turning point in Indian history Image caption The murder was portrayed in the 1982 movie Gandhi Image caption Former UK Prime Minister David Cameron visits Amritsar, 2013 Special report: Partition 70 years on Image caption Enoch Powell spoke of the shared infatuation between Britain and India Image caption Tata became a major industrial employer in the UK Image caption Tech centres like Bangalore have grown massively